Residential Landscaping and Construction Services
Peak Landscape Management's professional team of landscapers knows how to manage projects of every shape, size and budget. We will work with you to achieve your design goals and will oversee every phase of the project – from accurate estimated budgets to supply and material selection through construction and installation.

Peak Landscape Management provides seasonal or specified service packages for:

Landscape Maintenance
Spring/Fall Cleanup
Lawn Mowing
Weeding
Shrub Trimming
Edging & Mulch
Fertilization Program
Irrigation Startup / Shutdown
Landscape Installation / Construction
Landscape Design
Outdoor Living Areas
Patios, Walkways & Driveways
Retaining Walls
Water Gardens & Waterfalls
Lawn Installationg
Landscape Design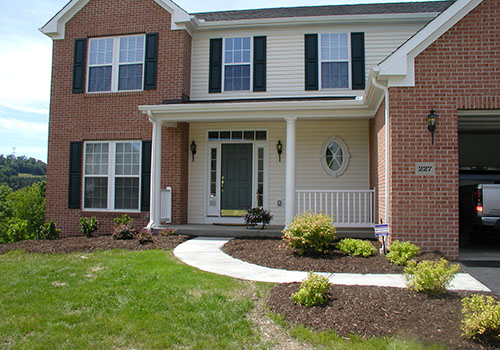 Investing in well-planned professional landscaping can boost your property value as much as 15%. A single tree in the right location and a well-manicured lawn can provide immediate pleasure and long-term value over time. Peak Landscape Management can provide you with a complete design and installation that will return its investment many times over.
Outdoor Living Areas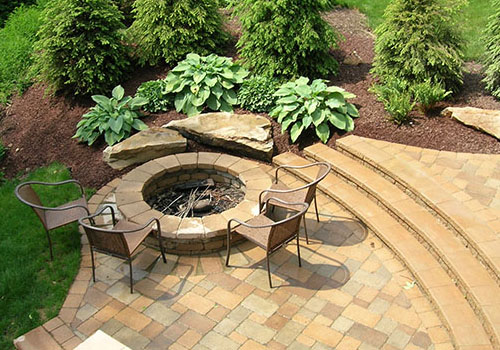 Expand your living space to the great outdoors. Move beyond a plain patio to a customized outdoor room with a customized kitchen, pizza oven, bar area and all-weather living. Peak Landscape Management can help you to create a one-of-a-kind outdoor living space. The options are unlimited.
Lawn Maintenance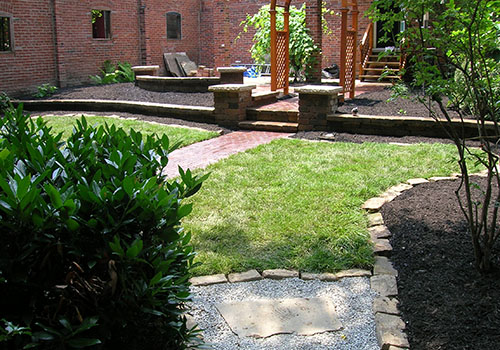 Your lawn and landscape, much like your family, require proper nutrition, check-ups and grooming to ensure its continued healthy growth. The best landscaped properties require regularly monitored fertilization and maintenance and at times renovation. Ask about Peak Landscape Management's individual and seasonal packages.
Walls & Patios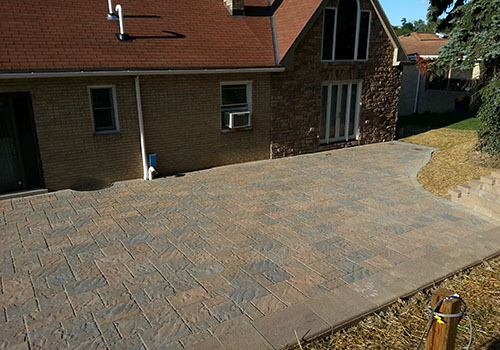 Walls, pavers and patios can provide both functional and aesthetic additions to your home. Add curb appeal and value to your property. Peak Landscape Management can convert your yard with a unique hardscape design project.
Water Gardens & Waterfalls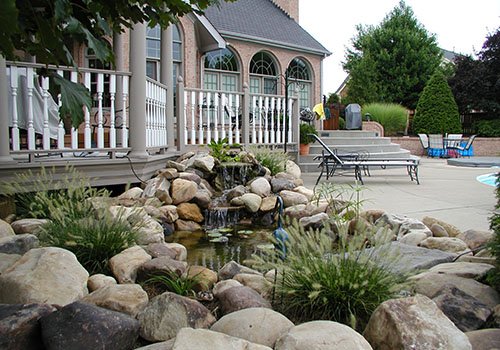 From low maintenance pond-less water features to full scale ponds, our experts can introduce the tranquil beauty of moving water to you property. Let Peak Landscape Management design your water feature to fit your budget and landscape.
Landscape Irrigation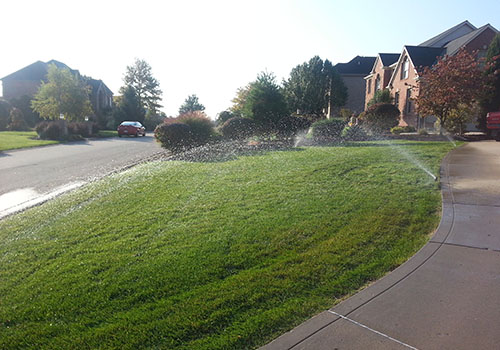 Have a lush and beautiful landscape around your home while lowering your water usage by installing a well-designed lawn sprinkler system. Utilizing new "smart" garden and lawn irrigation systems will save you money while providing optimal plant health.
Peak Landscape Management will furnish labor, materials, and equipment necessary to maintain the landscape in an attractive condition throughout the landscape season. It is understood that specified services will be completed according to the schedule indicated without any further request to do so.
*Ask about discount for prepaid seasonal package.